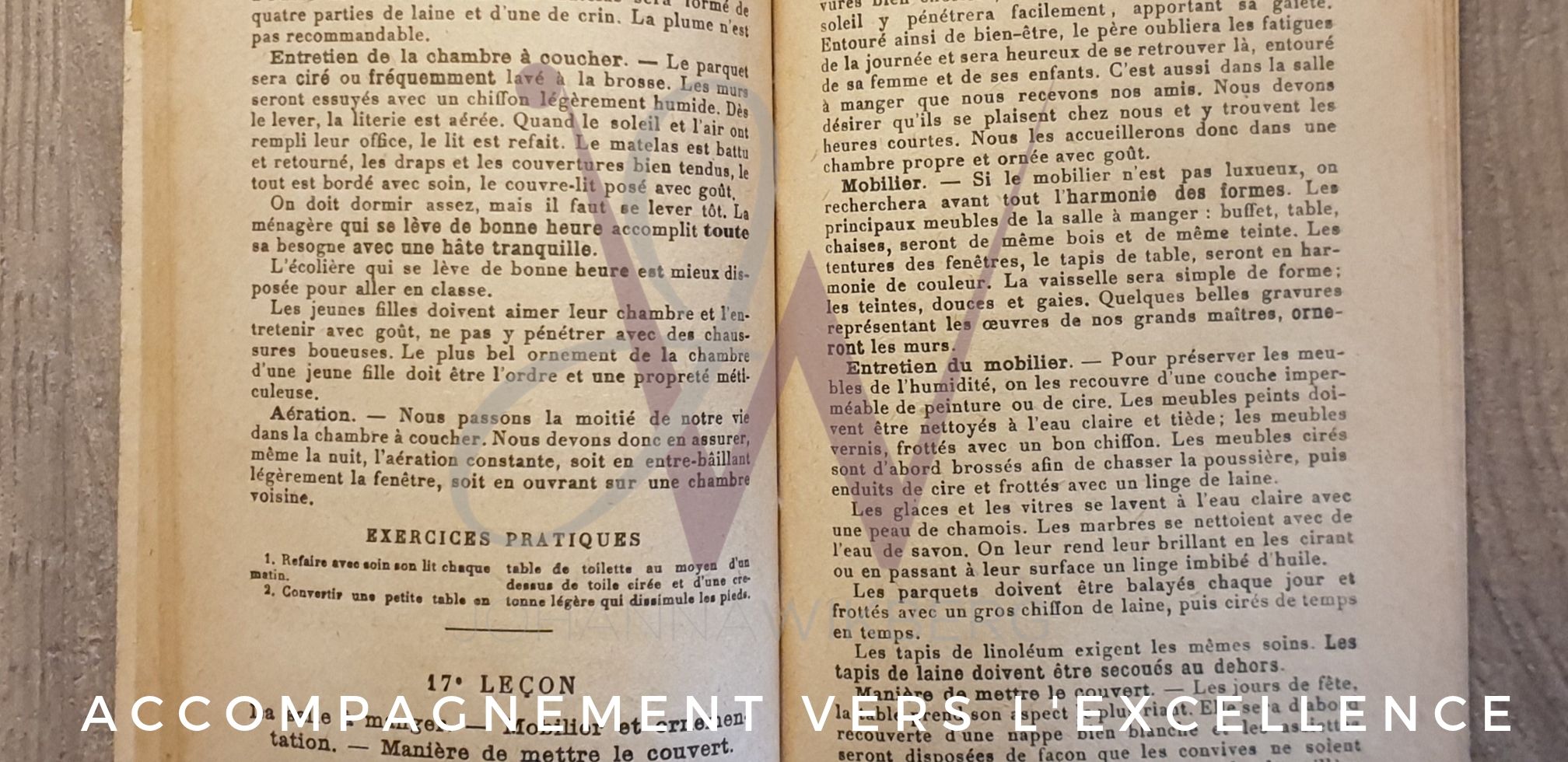 Thursday December 5th, 2019

Johanna Wikberg
Sorting my old books during this #Internationalbookday, I found a French booklet intitled "Livret d'Enseignement Ménager" edited in 1917. It was published to educate in 37 lessons the great little French housekeeper of last century.
Domestic staffing specialist for over 15 years, I read with a great interest this oldfashioned booklet -absolutely archaic due to its reduced vision of women and its moralizing tone- but full of simple explanations and useful tricks. Anyway it is impossible to stay unconcerned about its words like : « after school, enjoy housekeeping which will five you a useful rest and disconnection from academic homework. This is for young women the best and the most delighting gym : she will find in this activity strenght and happiness».
Household jobs are mostly linked to housekeeping and outside maintenance. There are several jobs in the domestic staffing area and for years I have met passionate people, loving their job. It is a very confidential industry, often disconsidered by the general public.
Butler, Housekeepers, cleaners, valets, chambermaids, house managers, estate managers, couples of caretakers, nannies, share your passion about your job : http://bit.ly/2UvTUI4